Train to Teach - School Based Programme
Immerse yourself in school life from day one.
We provide practical training, in and outside of the classroom. Trainee teacher development is supported during the ITT year through training, classroom experience, professional dialogue and self-reflection.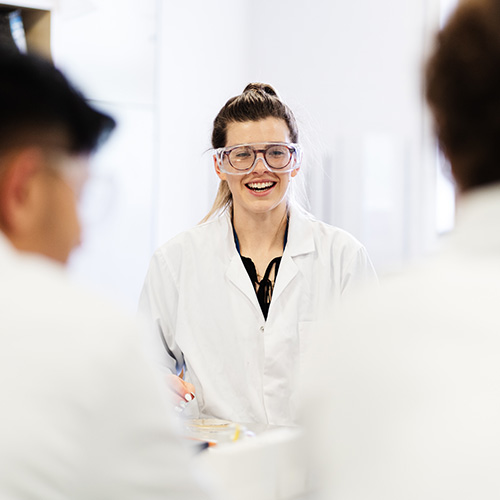 Applications for September 2024 are now open!
Visit DfE Find to view our courses and apply now.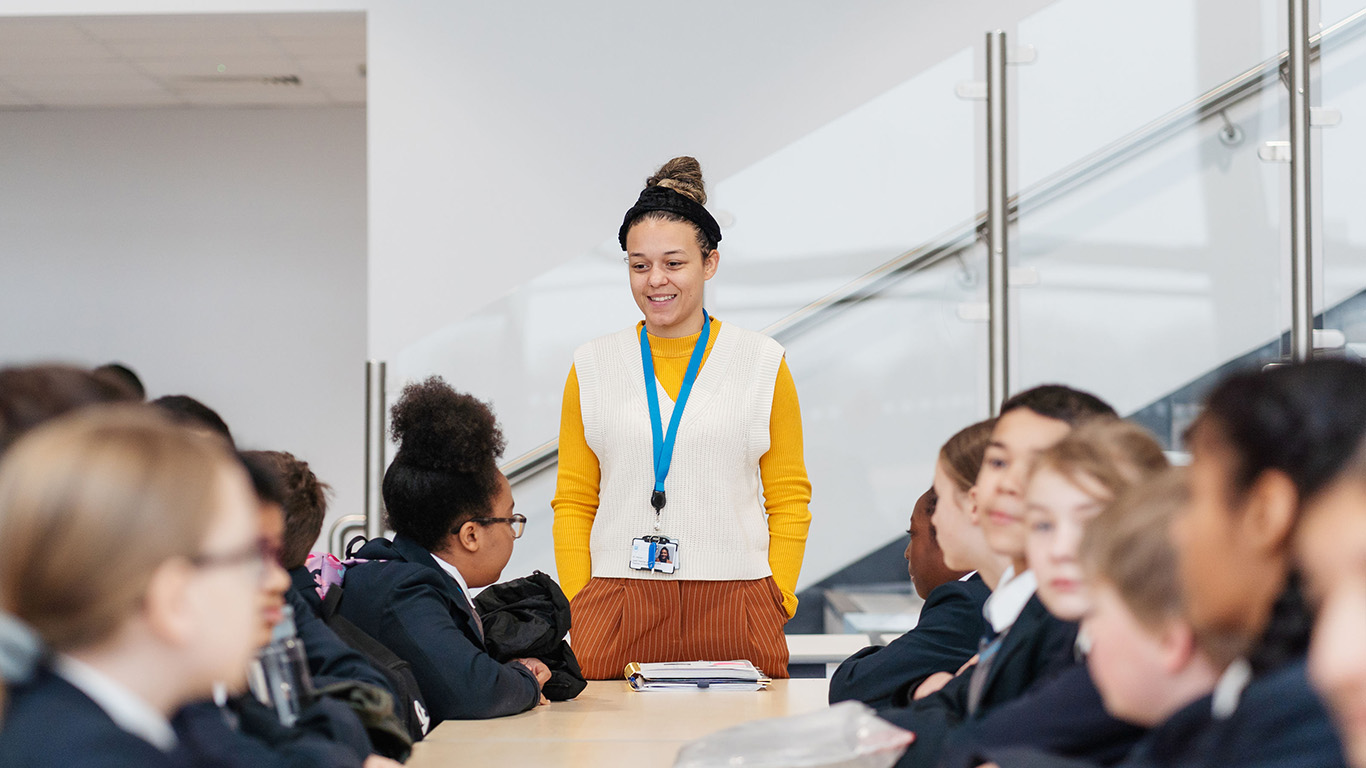 Our Teacher Training Programme
Double Click To Change The Link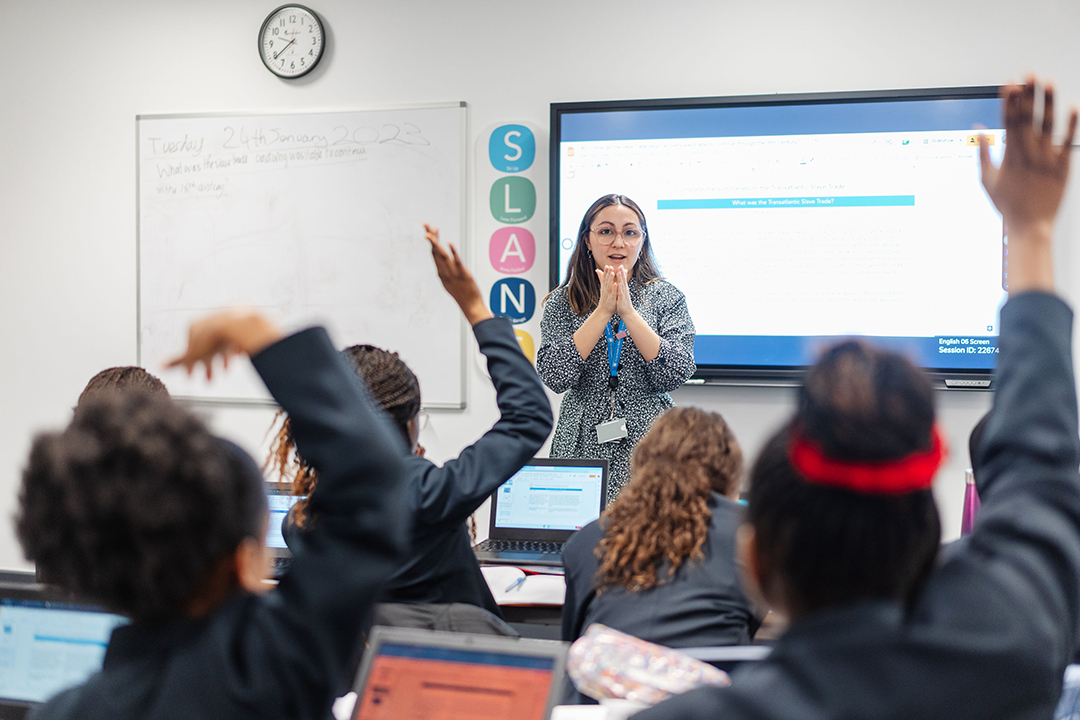 Paid Teaching Internship 2024
Double Click To Change The Link
Funding and Support
We are training the next generation of Co-op Teachers. Find out what help is available to train with us. You could be entitled to a tax-free bursary and scholarship.
If you want to chat about your options, get in touch with our Train to Teach team – teachertraining@coopacademies.co.uk.
---
Postgraduate bursaries
For 2024 to 2025, the DfE are offering bursaries of:
£28,000 in Chemistry, Computing, Mathematics and Physics
£25,000 in Biology, Design & Technology, Geography and Languages
£10,000 in Art & Design, English, Music and RE
Applicants may be eligible for a bursary if they have a 1st, 2:1, 2:2, PhD or Master's.
Scholarships
The DfE are offering scholarships of:
£30,000 in Chemistry, Computing, Mathematics and Physics
£27,000 in French, German and Spanish
Scholarships are usually available to applicants with a 1st, 2:1, Master's or PhD, though in exceptional circumstances they may be awarded to a graduate with a 2:2 and significant relevant experience.
Scholarships also come with a package of additional benefits from the relevant scholarship body:
Tax-free scholarship
Membership to the professional body
Subject specialist events and webinars held by professional bodies
Online and face-to-face workshops across the country
Subject specialist mentors and coaching
Community of scholars (ex-scholars, teachers, subject leaders)
Access to classroom resources
Continuing professional development (CPD) and networking events during ITT year and alumni
Scholarships are applied for separately to ITT and only awarded to high calibre students who pass a robust application and interview process in one of the specialist subject areas. Scholarships are awarded instead of a bursary. Scholarship applicants should apply to the relevant scholarship body.
For full details, please visit Get Into Teaching.
Our Partners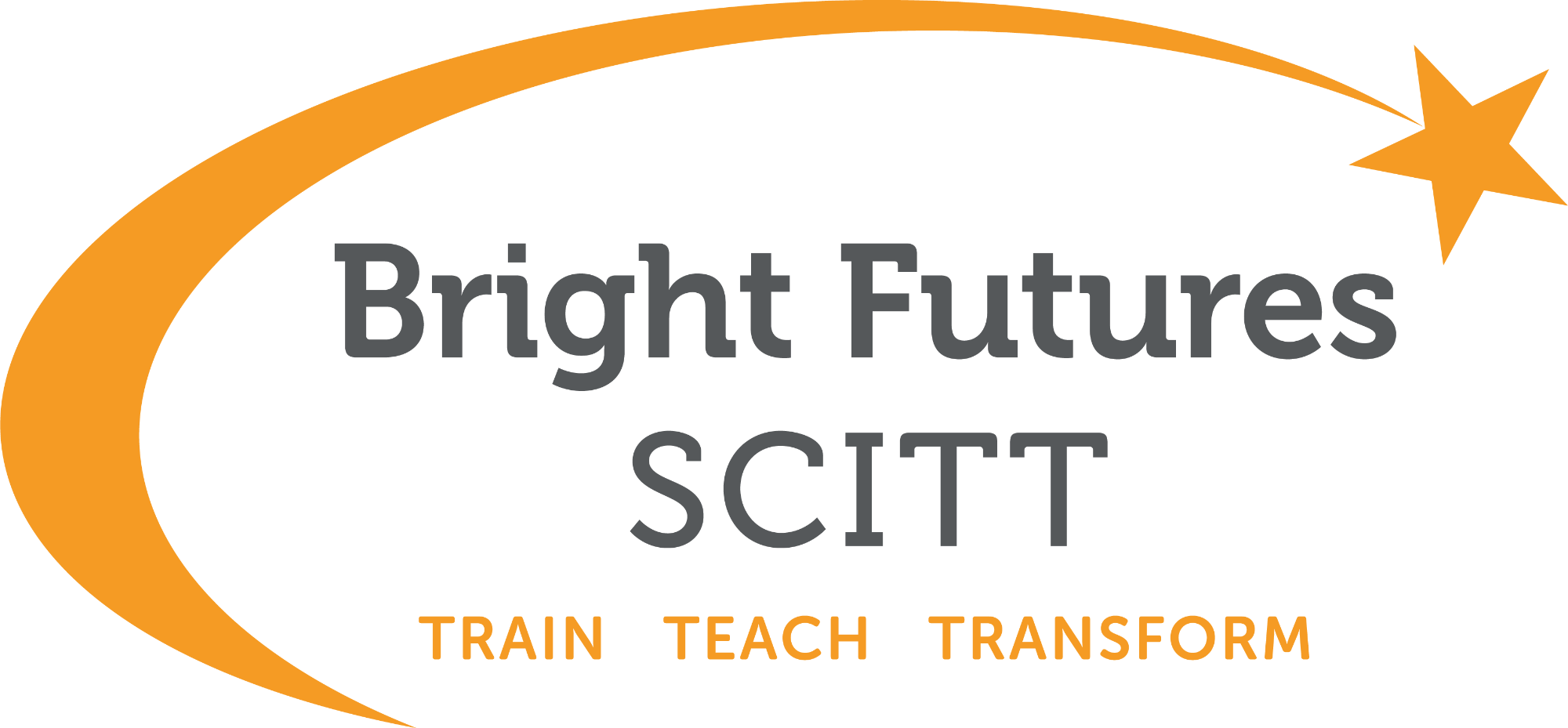 Our ITT programme is accredited by Bright Futures SCITT.
The Bright Futures SCITT is a dynamic, high-quality teacher training provider who act as Accredited Provider for our teacher training programmes in Early Years, Primary and Secondary. They are part of the Bright Futures Teaching School Hub, one of the UKs 87 centres of excellence for teacher training and development.
Their work supports schools and trusts by investing in their workforce to grow, recruit, develop and retain the very best teachers, support staff and leaders.
Judged by Ofsted as 'Good', Bright Futures SCITT has a proven track record of providing outstanding teacher training for over 10 years.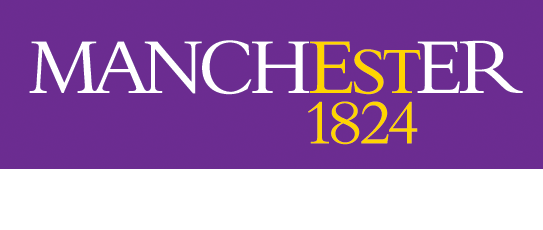 We partner with The University of Manchester
They strive for excellence through their high expectations from recruitment, through training, and into employment to empower the future generations of teachers.
We work with the university to produce teachers who are:
Competent and confident professionals who learn from research, direct experience, their peers, and other sources of knowledge;
Epistemic agents, acting as independent thinkers, who learn to search for theories and research that can underpin, challenge or illuminate their practice. Our trainees learn to analyse and interrogate evidence and arguments, drawing critically and self-critically from a wide range of evidence to make informed decisions in the course of their practice;
Able to engage in inquiry-rich practice and are encouraged to be intellectually curious about their work with the capacity to be innovative, creative, and receptive to new ideas;
Responsible professionals who embody high standards of professional ethics, who act with integrity and recognise the social responsibilities of education, working towards a socially just and sustainable world
Our Academies
Our academies are located across the North of England within Greater Manchester, West Yorkshire, Merseyside, Stoke & Staffordshire serving very diverse communities.
We know the difference co-operation can make to these communities, which is why the values of co-operation, which are shared throughout the world, are driven in all our academies, but with our own unique way of articulating them to young people!
These are our 'Ways of Being Co-op'. Whatever we do, they are the way that we do it.
| | |
| --- | --- |
| Ways of being: | Co-operative Values: |
| Be yourself, always | Self-help |
| Do what matters most | Self-responsibility |
| Show you care | Democracy |
| Succeed together | Equality |
| | Equity |
| | Solidarity |
ITT Policies